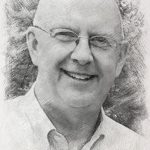 With over 30 years of faithful pastoral service to the United Methodist Church, the Rev. Burt Brooks joins TUMCU as its Stewardship & Outreach Director.
He will serve as the primary point of contact with our member churches and can readily provide resources and expertise in areas such as: stewardship ministry assessments, identification and assessment of stewardship resources, sermon and worship design, and coaching with pastors and church leaders.
His services carry no extra cost, and he can direct churches to the many services that the credit union can provide such as church financing, project loans, insured savings accounts, and much more.
---
Contact Burt: