Helping Out When and Where You Can
JANUARY 30, 2019
Lots of people need a lot of help – the homeless, the sick, the disabled, the poor, veterans, elderly, children, the incarcerated, healthcare workers, migrants, crime victims, etc, etc, etc.  The list is, of course, quite endless.  It's often just too overwhelming.  As Christians, we would like to help everyone, all the time.  The reality is that we all have limits – particularly time and money.  We really can't do everything for everybody – we have to pick and choose when and where we can help.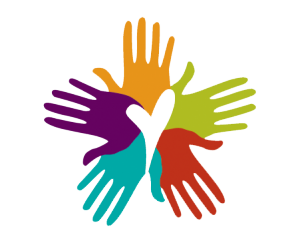 Recently, a great many federal employees were subject to a partial government shutdown brought on by a lot of polarized politicians.  In any event, many of the federal workers affected, like many of us, often live paycheck to paycheck, and when that check doesn't show up, life gets pretty tough, pretty quick.  Unpaid mortgages, past due bills, little money for food, and a lot of other daily catastrophes begin to cascade.
Your credit union thought there might be a way they could help.  TUMCU offered  those federal employees who were (or could become), credit union members, a no-interest loan until they got their back pay and could get their lives back in order.  We sent out some emails about the program and made a simple Facebook post.  We clearly hit a nerve as our small innocuous post quickly showed up on over 82,000 Facebook pages (we usually only get a couple hundred such posts).  We got inquiries from all over the country.  Unfortunately, many were not United Methodists or lived in the area we are able to serve.  However, we were in a position to help many that found themselves in desperate straights.
Many churches also found interesting ways to help.  For example, Woodlake UMC in Midlothian, Virginia, offered affected workers free Wednesday night dinners, waived preschool fees, and eliminated costs for other programs at the church.  Many other churches set up temporary food programs, and still others offered up assistance via their Pastors' discretionary funds.
There's a lesson here for all of us:  Don't let the vast, overwhelming needs of the world paralyze you with inaction.  Find a place that you can help, and help.  Do what you can do.
     "Do not neglect to do good and to share what you have, for such sacrifices are pleasing to God."
                               – Hebrews 13:16 ESV 
Posted by Jim Eads in Uncategorized.
---
Comments